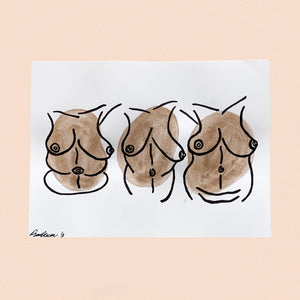 a5 all bodies no.2
- nudes and shapes image.
- no. 2.
- hand painted.
- water colour and permanent ink on 280gsm canvas paper.  
- a5 measuring 210mm x 148mm.
- all paintings are 1 of 1 and unique. 
- if you have a specific colour palette in mind or would prefer a different size, please head over to contact pages and get in touch. 
- thank you.